Congratulations, you've collected hours of recorded interviews, pictures, and survey responses. NOW, WHAT?
How do you get all of that data into five slides or three bullet points?
Where do you start?
You wave your wand and turn it into a succinct list of eloquent findings and recommendations, of course! Well, maybe not, but Ashley and Adrienne make it look that easy.
Ashley Connor and Adrienne Guillory of Usability Sciences will share their wisdom in the very special event: It's in the Details: The Magic of Analyzing User Research.
Due to the continuing Conorna virus outbreak, we are moving our meetups online for 2020. We welcome anyone from around the world to join us!
Speakers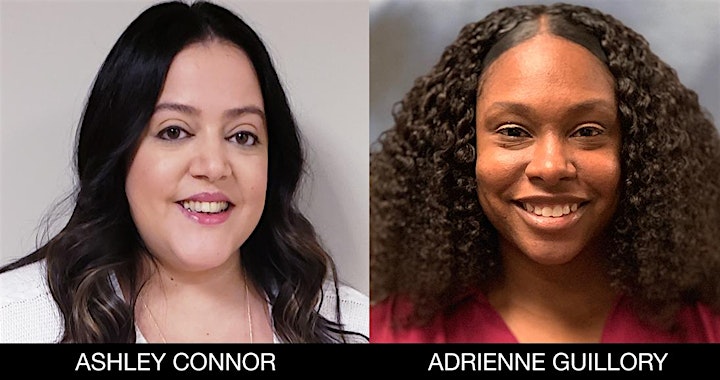 Ashley Connor is a Senior User Experience Researcher. Over the last seven years, Ashley has conducted user research for Fortune 500 companies, including Equifax, FedEx, Hibbett Sports, Salesforce & Kate Spade. Ashley lives in Dallas is a UNT grad and loves cats.
Adrienne Guillory is an expert in Human-Centered Design, Design Thinking strategy, facilitation, and generative User Experience research. She specializes in identifying short and long-term research needs, refining problem statements, workshop facilitation, and aligning stakeholders for innovation and process improvements. Adrienne is a co-founder of Dallas Black UX, mentor, and Covid-19 Teacher/ Mommy.
Host: UX Research and Strategy
UX Research and Strategy is a registered 501c3 group devoted to teaching and exploring topics related to User Experience Research and Strategy. Started by three very talented ladies, Jen Blatz, Lorie Whitaker, and Lauren Singer, who saw the need to address the gap in these topics in the local UX community. The hope for this group is to enrich and complement the UX Design community through knowledge sharing and partnership.
Whether you are a researcher, designer, product owner, strategist, content creator, project manager, developer, technologist, marketer, customer experience pro, or any other discipline, please join us. All are welcome.
For more information about UX Research & Strategy
UX Research and Strategy website with future event details and previous event highlights